What was the buzz around the office last week? How small businesses can survive GDPR, Facebook's new transparency policy, and how new ad tech acquisitions could threaten the duopoly.

GDPR has created a host of challenges for all, especially for small businesses. While larger corporations have may have a dedicated team to get them GDPR compliant, small businesses do not always have these resources. There are however steps that smaller companies can take to order to survive GDPR. According to Entrepreneur.com small businesses should be as transparent as possible to their users, observe and mirror how large corporations are adapting to GDPR, and press the EU commission on providing them with clear compliance guidelines.
Last week, Facebook announced new ad disclosure policies.Users are now able to click on a brand's page and see every ad that it is currently being promoted on Facebook, Instagram, and Messenger. To provide long-term transparency, political ads and issue ads have been placed in a special special class where they will be archived for seven years and available to the public. AdAge discusses how advertisers are worried that the new policy will give their competitors an unfair advantage.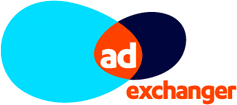 The consolidation of tech companies coupled with the end of net neutrality could change the power of the duopoly. With companies such as AT&T and Verizon acquiring media companies, advertisers may decide forgo the "easy" approach of buying ad space through Facebook and Google for high-quality content that these new acquisitions are expected to offer. AdExchanger breaks down what we can expect now that telco companies have access to ad tech assets including ad inventory.