What was the buzz around the office last week? What publishers and advertisers think of artificial intelligence, providing more transparency in programmatic, and how GDPR is increasing the demand for guaranteed programmatic deals.
Artificial intelligence (AI) is on the rise and most of the media industry is on board. A recent survey found that 80% of media practitioners feel as thought artificial intelligence is on par with where ad tech is heading in the future. On the flip side, nearly a third of respondents do not completely understand how AI will apply to their roles. In all, the survey reveals that advertisers and publishers think that AI will boost productivity and increase competitive advantages; The Drum explains more.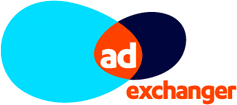 Programmatic advertising has done a lot in terms of providing transparency, however more can be done. There are some overlooked areas that could increase confidence in programmatic as well as improve performance. For instance, detailed feedback could be given to advertisers when DSPs do not respond to bid requests. Moreover, to save time and money, better troubleshooting insights could also be provided when deals are not scaling up. AdExchanger explains how providing post-click transparency will be the ultimate game-changer for improving the programmatic space overall.
The consolidation of tech companies coupled with the end of net neutrality could change the power of the duopoly. With companies such as AT&T and Verizon acquiring media companies, advertisers may decide forgo the "easy" approach of buying ad space through Facebook and Google for high-quality content that these new acquisitions are expected to offer. AdExchanger breaks down what we can expect now that telco companies have access to ad tech assets including ad inventory.