What was the buzz around the office last week? GDPR budget cuts, bringing integrity to ad tech, and the Senate upholds net neutrality.
Thanks to GDPR, some advertisers in Europe have made the decision to cut their programmatic budgets. Concerned that GDPR's restrictions could make automated buys less effective and more expensive, these advertisers want to minimize the risk altogether. Digiday explains how the pullback in spend may be temporary and only last a few weeks until the industry becomes accustomed to GDPR.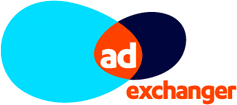 While trust and transparency are buzzwords within ad tech, integrity is becoming a hot topic as well. With programmatic transactions, human interaction is often minimized if not lost altogether. In order to restore integrity within the industry, more phone calls and face-to-face meetings should be taking place. AdExchanger discusses programmatic video transactions in particular and how the anonymity of the internet could hinder monetization.
Last week the Senate voted to restore Obama-era net neutrality rules which prohibits broadband providers from blocking traffic and from charging higher fees for prioritized content delivery. Those opposed to the ruling argued that the previous administration's rules would hard efforts to deploy high-speed internet. MediaPost explains more including how lobbying groups are unfairly looking to align net neutrality with privacy practices of companies like Google and Facebook.